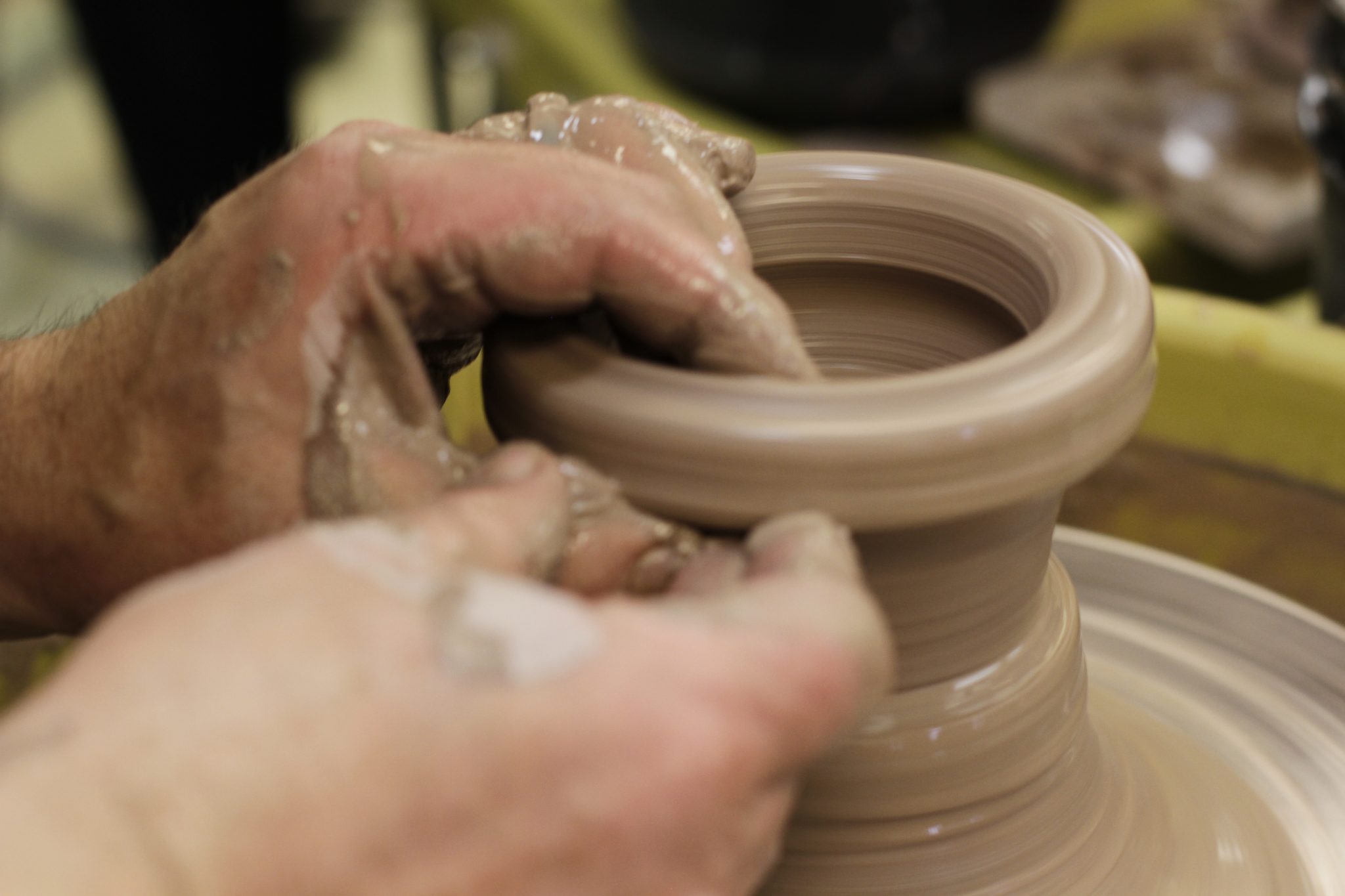 EARLY SPRING 2022 SESSION TIMES & INSTRUCTORS:
Location: Cobble Hill
Monday: March 7 – April 25, 2022 
Tuesday: March 1 – April 19, 2022 
Wednesday: March 2 – April 20, 2022 
Thursday: March 3 – April 21, 2022 
Friday: March 4 – April 22, 2022 
Saturday: March 5 – April 23, 2022 
Sunday: March 6 – April 24, 2022 (7 Week Class – $395 – No Class  April 17 – Easter)

Firing Fees:  firing fees will be additional at $.06 per cubic inch. Note: You will be able to pay for firing fees at our kiosk in the studio.
*Must have attended at least 2 adult pottery wheel classes prior to attending intermediate class.  
Capacity: 14 Seats
 Vaccination Requirement
At this time, as per NYC Small Business Services, ClayHouse, as a small private business, has the right to require customers, ages 5 years and older, to show proof of vaccination. Masks are optional.
Open Studio Hours 
In addition to your class, you also have access to the studio for independent practice when classes are not happening.

You must reserve open studio time in advance using our scheduling system.

Members: Monday through Sunday, 24/7/365 Access to studio.

Students: Sunday-Thursday 10:00am-6:30pm. Friday & Saturday 10:00am-9:30pm.

We no longer provide outside firings or walk in services for the ClayHouse Brooklyn studio.
Additional Fees
Firing fees are an additional $.06 per cubic inch (covering both firings) and can be paid through your account on our website.

Students will need to provide their own tools or purchase a tool kit for $18 at our studio.

Cancellation Policy
To request a cancellation of a class and refund, please email: pottery@clayhousebrooklyn.com. Do not call to request a refund. Refunds must be requested more than 7 days prior to class start date for a full refund minus $25 processing fee. If you cancel your class within 7 days of class start date, a refund of 50% will be available for credit only. When cancelling your class within 7 days of class start, you will have 6 months to redeem your credit which will be in the form of a virtual credit to be given when requested to register. No REFUNDS once the class begins, nor can you transfer to another class or to another semester. We cannot be flexible on our policy and there will be no exceptions.
Make-Up Classes
You will be allowed to make up one missed class by attending a comparable class within the same semester only. Make-ups are available subject to the space in the class you wish to attend. If the class is sold out, you may not make up the class at that time. To make up a class, do not call. Please arrive on time and ask the teacher for permission to join. We do not guarantee make-ups however, they are offered as a courtesy to our students. Please know you are responsible for showing up for class each week.