Welcome to Clayhouse Brooklyn.
Adult Pottery Wheel Classes
Students are taught the fundamentals of wedging, centering, lifting, trimming and glazing on the pottery wheel. Each student will receive individualized instructions according to their interests and experience.
Winter 2022 Registration Opening on November 28, 2021
Cost: $450 for 8 Weeks
Registration for Early Spring 2022 Will Open February 11, 2022
Great for beginners and people who have dabbled with making pottery before. We will be going over how to create  a pinch pot, coil pot, and slab pot on day one and then get more creative from there! The instructors will help students to understand what works and what will not as we build your dream clay creation! 
Registration for Early Spring 2022 Will Open February 11, 2022
Kids Clay & Art Classes at Cobble Hill & Park Slope
Winter 2022 – After School Clay & Art Class
3:30 – 5:30 PM 
Cost: $790 for a 14 week class
Cost: $735 for a 13 week class
Our workshops focus on Clay Hand building/Sculpture, Painting Pottery, Mosaic techniques and Canvas Painting! We offer specialized instruction in a small group setting. Some projects will be ready for your artist to bring home right away. The other creations will be ready for pick up in two weeks, after they are glazed and fired.
Kids Pottery Wheel & Handbuilding

Winter 2022 – Wheel and Handbuilding Combo
4 – 6 PM 
Cost: $790 for a 14 week class
Cost: $735 for a 13 week class
Students are taught the fundamentals of wedging, centering, lifting, trimming and glazing on the pottery wheel. In hand building, student`s learn slab, pinching, and coil techniques. Each student will receive individualized instructions according to their interests and experience.
---
The Painted Pot offers several seasonal and summer camp programs for Clay and Art, Wheel, and Handbuilding
For experienced potters who are not interested in taking classes, use of the studio is available for members to use any time they wish.
IN-STUDIO MEMBERSHIPS INCLUDE:
Memberships include 24/7/365 access to all of the studio facilities, all studio equipment (slab rollers, wheels, extruders, clays, glazes and kilns), clay, glazes and a private shelf (Shelf sizes vary according to membership type) in addition to shared bisque and glaze shelving. Our studio clays are white stoneware, speckled brown and non-speckled brown stoneware and Brooklyn Red.  Additional fees for Dark Brown $16 per 25lb bag and Porcelain $20 per 25lb bag.
Monthly Membership Costs are Based on the Selected Shelf Size
Small Shelf (14"H x 40"W x 18"D) = $190
Medium Shelf (14"H x 48"W x 18"D) = $225 
Large Shelf (14"H x 80"W x 18"D)  = $380
Teen Membership (Ages 15, 16, & 17)  = $200

---
All members  must be able to work independently as membership does not include instruction. 
We are now offering Membership at Home for $150 month.
AT-HOME MEMBERSHIPS INCLUDE:
Membership includes 50 lbs of our studio clay a month (White Stoneware, Brown Speckled Stoneware and Brown Non-Speckled Stoneware) and the option to schedule glazing time at our studio, paying a firing fee rate of $.06 per cubic inch. Only our clay can be purchased and used in our studio. This membership does NOT include use of our studio or a member shelf. Before you drop off your work, we ask you calculate and pay for firings fees Firing Fee Kiosk. To glaze your work, you will schedule via our online scheduling platform.
---
Memberships can begin on the 1st or 15th of the current month. We suggest each member maintain $40 firing fee bank monthly.
A 30 day cancellation notice will be required.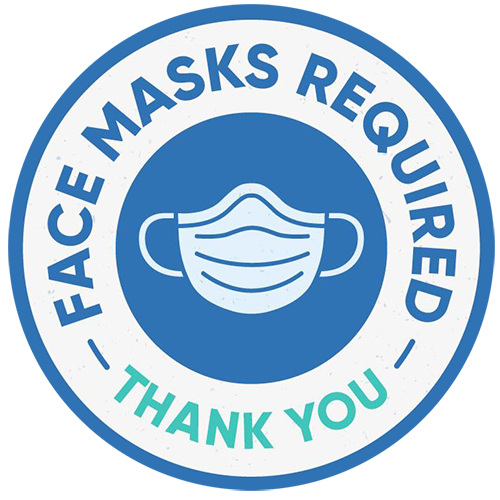 Vaccination Requirement
As required by the Key to NYC COVID-19 vaccination program, every student and member must now show proof of vaccination of the COVID-19  vaccine.  We require all students and members to be fully vaccinated at ClayHouse Brooklyn.  For more information about the NYC legal mandate, please click here.
Our studio has enforced a strict COVID-19 vaccination mandate. When you come in for your class or open studio time, you will be REQUIRED to show proof of vaccination. We appreciate everyone following these rules. Please know, we are doing everything we can to maintain a safe, clean, and organized environment for everyone in our studio. 
Open Studio Hours 
Members: Monday through Sunday, 24/7/365 Access to studio.
Students: Monday & Tuesday 12:30pm-3:30pm, Wednesday to Friday 10:00am-3:30pm, Saturday & Sunday 12:30pm-6:30pm
Students and Members must book and reserve time in order to use the studio.   
Students must be accountable and note the time, start and end dates of their class.  Please do not call the studio or email for this information. 
Scheduling Open Studio Time
In addition to your class, you also have access to the studio when classes are not happening. Due to COVID-19 restrictions, you must reserve open studio time in advance using our scheduling system.
The system will only show you times that are available. Each reservation is 1.5 hours long, but if you want to stay longer, you can book sessions back to back.
Reservations cannot be made more than 7 days in advance and less than 1 hour in advance.
You can book up to 10 reservations in a week.
If you only need to come to the studio to check on work (pick up glazed work, uncover greenware, etc.) please use the "checking-in" link to book a 15 minute reservation.
All of these links can be found on our website: https://www.clayhousebrooklyn.com/members-only-and-student-scheduling/
Missing a Reservation
If you cannot attend your reservation, please cancel your appointment.
If you don't show for your appointment, you are keeping someone else from using that time slot.
Staying Past Reservation Time
You should be out the front door (on the street) at your end time. Not cleaning, not dealing with pottery/firing fees, not collecting your personal items. This is a crowding/safety issue.
You will receive ONE warning for staying past your reservation end time.
A second infraction will result in the termination of your studio time privileges.
This is not something we want to do, but we have a schedule for a reason. Staying late is not only a COVID issue, it also causes problems for the person scheduled after you and creates more work for our staff.
We have added clocks to both walls in the back and encourage you to set a timer on your phone to be sure you clean up and leave on time.
We no longer provide outside firings or walk in services for the ClayHouse Brooklyn studio.
Additional Fees
Firing fees will be additional at $.06 per cubic inch.  Note: You will be able to pay for firing fees at our kiosk in the studio. 
Students will need to provide their own tools or purchase a tool kit for $18 at our studio. 
Cancellation Policy
To request a cancellation of a class and refund, please email: pottery@clayhousebrooklyn.com . Refund request must be requested 14 days prior to class start date for a full refund minus $25 processing fee.  If you cancel your class within 14 days of class start date, you will receive credit for the price of the class minus $25 processing fee, to be used toward another class or workshop. When cancelling your class, you will have no more than 6 months to redeem your credit which will be in the form of a virtual credit to be given when requested to register. No REFUNDS once the class begins, nor can you transfer to another class or to another semester.   We cannot be flexible on our policy and there will be no exceptions. 
Make-Up Classes
We no longer offer make-up classes due to COVID-19 restrictions and the fact that each class has full enrollment. There will be no exceptions. You are responsible for showing up for class each week.
Gift Card
Looking for the perfect gift for birthdays, holidays, or other special occasions? Purchase a gift card to use for painting, pottery, or toward any class offered at our locations.
Would you like to learn more?
Email us with the form below and we will be in touch soon!