Kids Pottery Wheel Class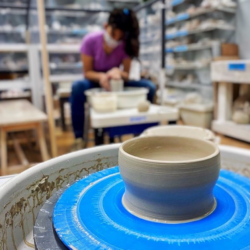 Students are taught the fundamentals of wedging, centering, lifting, trimming and glazing on the pottery wheel. Each student will receive individualized instructions according to their interests and experience.
Spring 2023 – Wheel Class
4 – 6 PM 
Cost: $460 for a 8 week class
Cost: $518 for a 9 week class
Cost: $575 for a 10 week class

Kids Clay & Art Class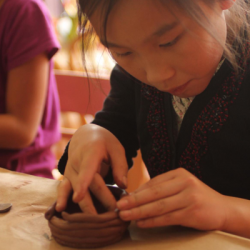 Clay & Art focuses on Clay Handbuilding and Painting Pottery! Some projects will be ready for your artist to bring home right away. The other creations will be ready for pick up in two weeks, after they are glazed and fired.
Spring 2023 – Clay & Art Class
Wednesdays: 3:30 – 5:30 PM 
Cost: $575 for a 10 week class
Kids Summer Camp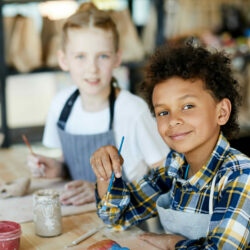 Week long summer camp gives your creative child a chance to immerse themselves in pottery! Students will learn to throw and trim pottery on the wheel as well as handbuild. Pottery will be ready for pickup 4-6 weeks after the last class.
Summer 2023 – Wheel & Handbuilding Camp
Monday – Friday: 1 PM – 4 PM 
Cost: $725 for 5 days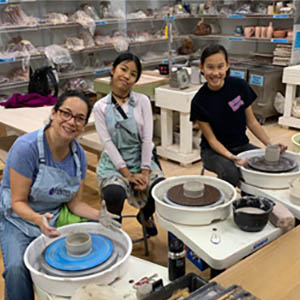 Family Try Wheel Class

Enjoy an Adult and Child clay day date in our studio. Spend a Saturday morning with your child playing with clay on the potter's wheel. A playful time to try something new with a little mud.
Saturday 9:30 am – 11:30 am
Costs:   $85/Adult | $65 /Child